Commercial Surveillance Systems
Scales with Your Business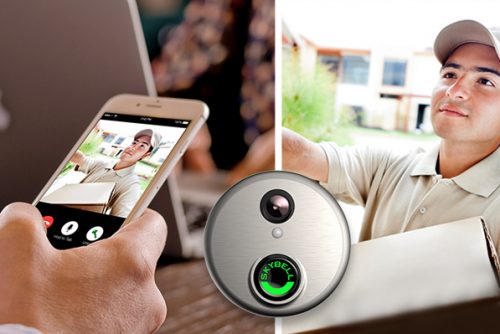 Video surveillance systems can be effective crime deterrents and provide valuable insight for business owners. At Kamco we install, maintain and service surveillance cameras for a wide variety of businesses. Allow us to design a system that provides visibility over your entire facility to keep your property and employees safe and secure.
With IP-based surveillance systems – you can now monitor your business from virtually anywhere with remote apps and mobile devices! View images live, record video clips for yourself or law enforcement, have clips emailed to you directly. Navigate the system through all records of video footage based on time, location and more so you can focus on what you do best – running your business.
The Kamco custom design process:
Schedule a free consultation with our security experts at 757-220-4300
Our security specialist will listen to your concerns and evaluate your space based on your specific security needs.  
We'll design a surveillance system using the highest quality equipment that will deliver the results you want.
We'll install the security video surveillance and provide the user training on how to operate the system.
Take advantage of our auto maintenance schedule for a no-hassle "health check" on your camera system to ensure the system is operating at high performance.   
Home Surveillance Systems
Home video surveillance is now easy, affordable and provides an additional level of protection to your home security system. Put your mind at ease knowing you have reliable, quality equipment watching over your home and family. From a single camera to multiple cameras with a recorder, Kamco will help assess your needs and design a system that will keep your family and your home safe.
Video and text alerts sent to your smartphone for the events you want to see! Such as children returning home from school, or a package being delivered to your door.
Great for looking in on caregivers, teenagers, elders, and second homes.
See who just pulled into your driveway, even at night.
View live footage or archive for future viewings.
Monitor your home while you're away on vacation.
Why Kamco?
Kamco home surveillance systems are professionally installed. Many do-it-yourself video systems rely on low-quality sensors or cameras, cause frequent false alarms, are easy to hack and have poor video quality.