"I have known the Kammer family for years and have enjoyed working with the staff at Kamco Services as well. I have their security system in my home as well as in my business. When I need a service call on my alarm, they are prompt and always deliver a great customer service experience. My wife and I recommend this company to anyone looking for a dependable, local security company."  
Tom
Kingsmill Resident  
"When my wife and I moved to Williamsburg we wanted a home security system that was backed by a company in Williamsburg, whose personnel and reputation would be on the line in the event of a problem. We found that company in Kamco. Not only were their prices fair and reasonable but they installed a top notch alarm system backed with excellent monitors who are always there and located just a short distance away. They hooked up our entertainment system too! We are very satisfied with their service".
P. Dugan
Ford's Colony Resident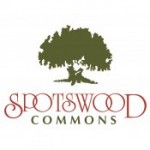 "We here at Spotswood Commons use Kamco for our office alarm as well as exclusively advise our residents to use Kamco for their intrusion alarms inside their apartment homes. Dan, Laura, Dustin, Ian, Ricky and the rest of the Kamco staff are…
always a pleasure to work with and make life extremely easy. Kamco is highly recommended in our book and we can't say enough things about how wonderful they are. For example, just recently we looked at options to secure our pool area in the evening when staff is not around. Dustin was out immediately to look at the area and gave us wonderful suggestions that wouldn't cost an arm and a leg! Working with a local, family owned business like Kamco puts us at ease each night we lock our offices up. This is why you should contact them today if you don't use them already!"
Rebecca McHugh
Assistant Property Manager
"I would like to express my gratitude for the great relationship M.D. Express has with Kamco Services. Once I started working with the staff at Kamco, I discovered that their level of expertise and professionalism far surpassed any other vendor I had been dealing with. I currently use Kamco for my CCTV and security system in multiple M.D. Express locations and highly recommend their business to others."
Stephanie A. Tippett
Business Manager
"Kamco has consistently provided dependable service over these many decades that we have partnered to provide clients with good houses, apartments, offices, churches, shops, barns, retail spaces, restaurants and the means to keep them both safe and sound. The installation and monitoring of these alarm systems is peopled by a well-trained, thoughtful and stable staff. This depth of knowledge and good workmanship is appreciated."
Sincerely,
John Van Kniest
Owner, Van Kniest Builders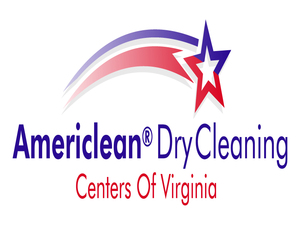 "I am extremely pleased with the entire Kamco organization. Their level of competence, responsiveness and professionalism is to be commended. Their prices are fair and reasonable, thus I feel I am getting a good value in using their services."
Ben Johnson
Owner, Americlean Dry Cleaning

"Over the years we have worked with Kamco on multiple projects and have always been impressed with the quality of work and services. Their polite and courteous staff has always gone the extra mile to be sure we got the right product at the right price. I would not hesitate to recommend Kamco for a job done right."
Derek Robertson
Vice President at Leebcor Services
Our security services provide residential and commercial customers in Williamsburg and the surrounding region with reliable monitoring. Call us at (757) 220-4300 or contact us online to learn how you can enjoy a safe and secure environment at your home or business today!